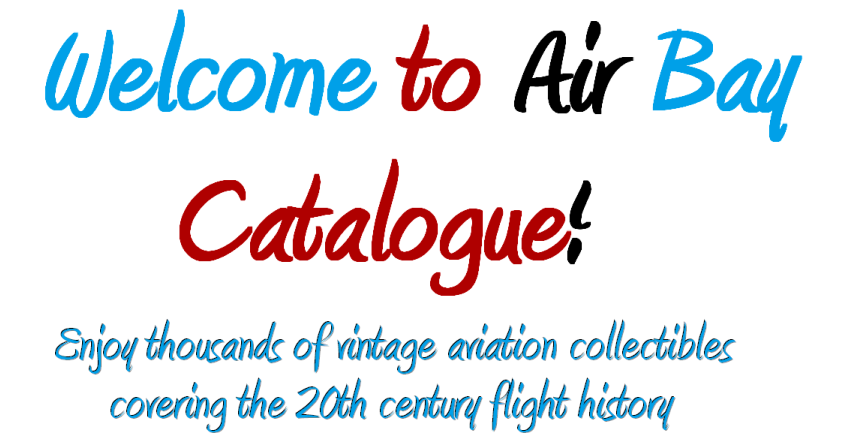 Welcome to my private aviation museum! The museum's collection includes thousands of worldwide aviation collectibles covering the 20th century history of flight.

Kits of both the famous and little known manufacturers: Airfix, Aoshima, Aurora, Dragon, Dubena, Esci, Frog, Fujimi, Hasegawa, Heller, Italeri, KPM, Krugozor, Lindberg, Matchbox, Monogram, Ogonek, Plasticart, Rare Plane, Revell, Smer, Testors, Toko, Yunyj Technik, Williams Bros... Long time out of print titles: Aircam Aviation Series, Biggles, Squadron/Signal Publications, Air Fan, Skrzydlata Polska, L+K, Modelar, 4+ Publication, ABC des Fliegens, Flieger-Jahrbuch, pilot diaries and log books, Der Adler, Die Wehrmacht, Kridla vlasti, Rozlet, Interavia... Military and civil aviation, airlines, bombers, fighters, reconnaissance aircraft, floatplanes, planes of WWII, RAF, USAF, Soviet Air Force, Suomen Ilmavoimien... Walter Motor, Avia, Douglas, Zlin, Moravan, Kolben, Lockheed Constellation, Aero... Belplast, Raise-Up Rotterdam, Skyland Models, Flugmotor, pulse jet engine... BEA, BOAC, Pan Am, Interflug, CSA, Air India, Air France, Alitalia, KLM, Lufthansa, Sabena, SAS, Swissair, TAP...
Anyone who would like to buy any of the items or have a question, feel free to contact me.
A few years ago I started on eBay - see my historical records and detailed Feedback as seller to buy with confidence.
For your convenience:
If you are on a Desktop and want to view the Tablet layout use this link.
If you want to view the Mobile layout use this link.
To switch back to a Desktop use this link.